---
The National Endowment for the Humanities (NEH) and the Geraldine R. Dodge Foundation contributed funding for the initial research that led to the development of Yan-koloba®. We wish to thank both organizations for their support. – Emmanuel Ngomsi, Ph.D.
Yan-koloba® - The Game Every Teacher, Trainer and Coach Must Have!
Check out Yan-Koloba on YouTube

Click here or the picture.
A game that teaches
Imagine a team building game which reaches across all cultural boundaries and engages the players in an exercise that teaches character traits such as respect, trust, responsibility, tolerance, unity and acceptance, all in a FUN and relaxed environment. This team building activity results in raised self-esteem, enhanced leadership skills, and more pronounced appreciation for teamwork!
Once you have trained with Yan-koloba®, you will NEVER train without it again!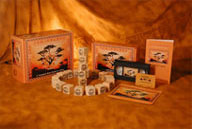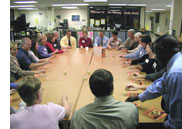 Yan-koloba® is used successfully in cultural diversity training, team building workshops and seminars, corporate offices, assisted living centers, colleges and schools.
Learn more about Yan-koloba the Game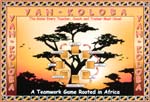 "Yan-koloba® teaches children at a young age (and adults as well) how to work together. We live at a time when violence seems to be the dominant cultural model of conduct. Yan-koloba® requires that people harmonize. It is a game that does not highlight a loser therefore everybody wins. Everybody can be successful, if they can work together."
Rev. Emanuel Cleaver II
Former Mayor of Kansas City, Missouri and US Congressman
---
"Yan-koloba® is a uniquely fun game that keeps our children away from TV and electronic games, and allows them to play and socialize with other children. Every family and classroom should have its own set."
Dr. Michael Charles
Educator and Music Consultant
MICO Enterprises
Kansas City, Missouri